Ingredients: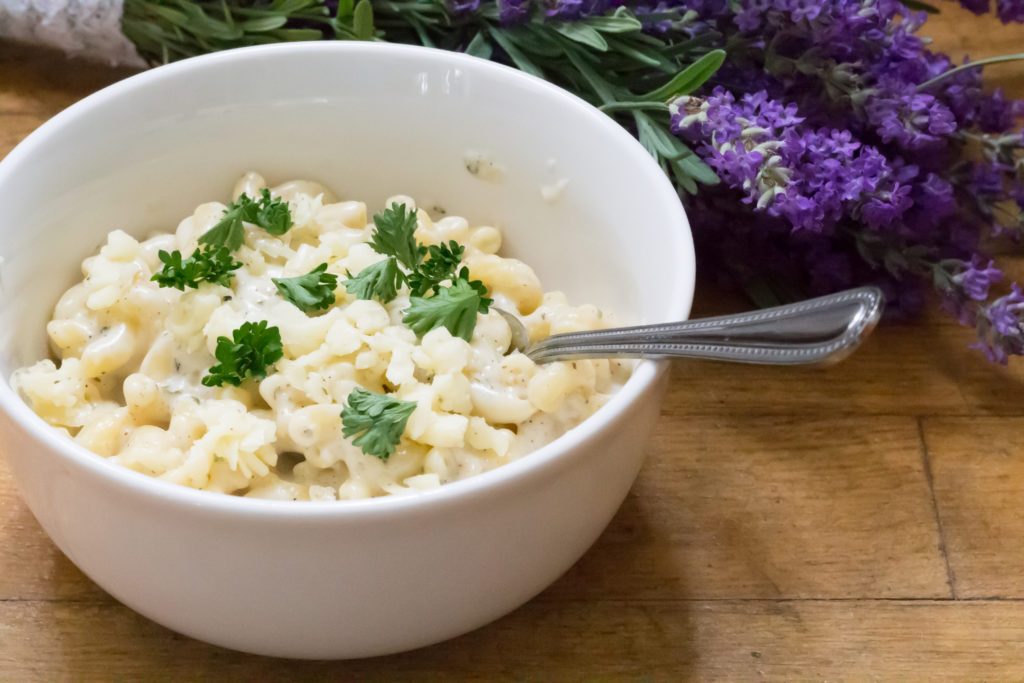 2 1/4 cups milk
2 cups (1/2 lb) dry macaroni
1 cup shredded Shtayburne Farm Garlic & Herb Jack
3/4 tsp. salt
Pepper to taste
Instructions:
Combine the dry macaroni and 2 cups of milk in a medium pot. Place lid on top and bring to a boil over medium heat. Stir occasionally.
Once it reaches a boil, reduce to low heat and let simmer until pasta is tender. Make sure to stir it often to keep pasta from clumping or sticking to the pot.
Season with salt and pepper. If the mixture looks dry, add 1/4 cup of milk.
Turn off heat and stir in the shredded cheese.
Enjoy!
*What recipes would you like to see next? Let us know by shooting us an email!