Ingredients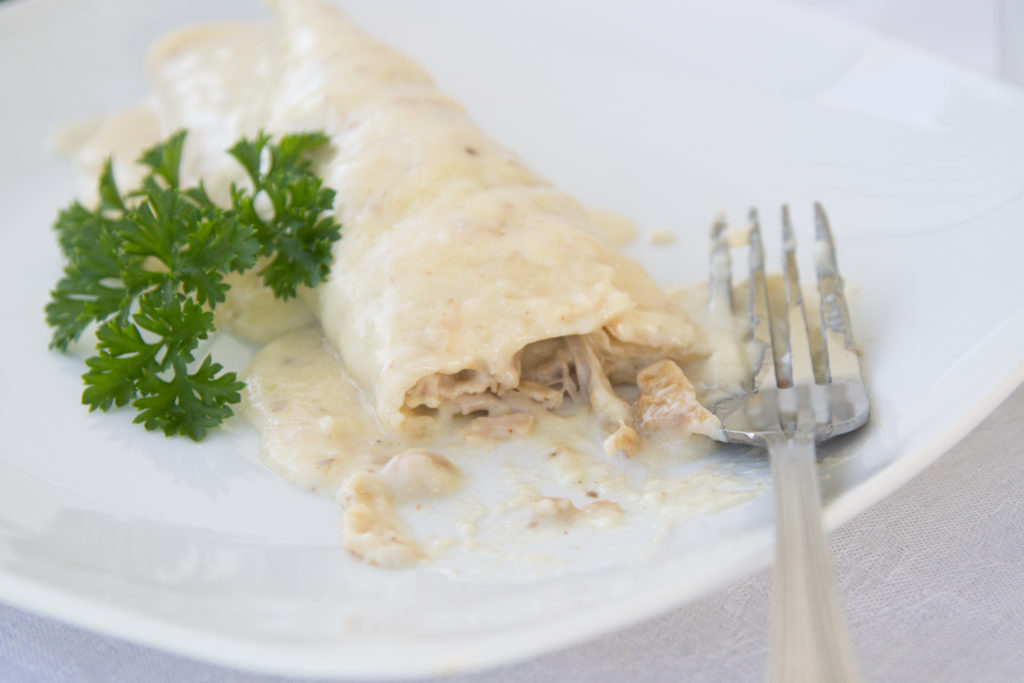 10 small soft flour tortillas
2 1/2 cups cooked and shredded chicken
3 cups Shtayburne Farm Extra Sharp cheese
3 Tbsp. butter
3 Tbsp. flour
2 cups chicken broth
1 cup sour cream
4 oz. can diced green chilies (optional)
Directions
Preheat oven to 350 degrees.
Combine shredded chicken and 1 cup of cheese.
Fill tortillas with chicken mixture and roll each one. Place them a grease 9×13 pan.
Melt butter in a saucepan over medium heat. Stir in flour and whisk for 1 minute.
Add broth to butter mixture and whisk together. Cook until it's thick and bubbly.
Take off of heat and let cool for 3 minutes. Add the sour cream and chilies.
Pour the mixture over the enchiladas and add remaining cheese on top.
Bake in the oven for 20-25 minutes. You may want to then broil for 3 minutes to brown the cheese.
Serve and enjoy!