Ingredients: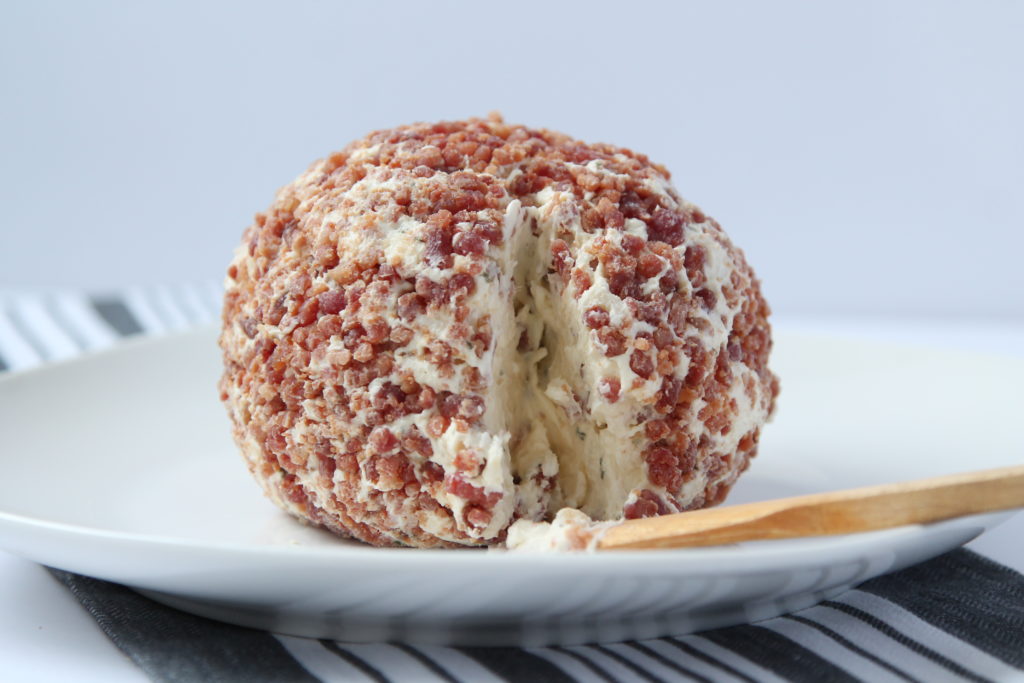 2-8oz. packages cream cheese, at room temperature
1 package ranch dip mix
1/4 cup diced green onion
1/2 cup shredded Shtayburne Farm Mild Cheddar
1 cup bacon, crumbled and divided
Instructions:
Place cream cheese in a medium-sized mixing bowl. Mix with a mixer until they are combined.
Add in ranch dip mix and green onion. Mix well.
Fold in shredded cheddar and 1/2 cup of bacon.
Use your hands to form the mixture into a ball. Roll the ball in the remaining bacon.
Refrigerate 1 hour before serving.
Serve and enjoy!!!