Ingredients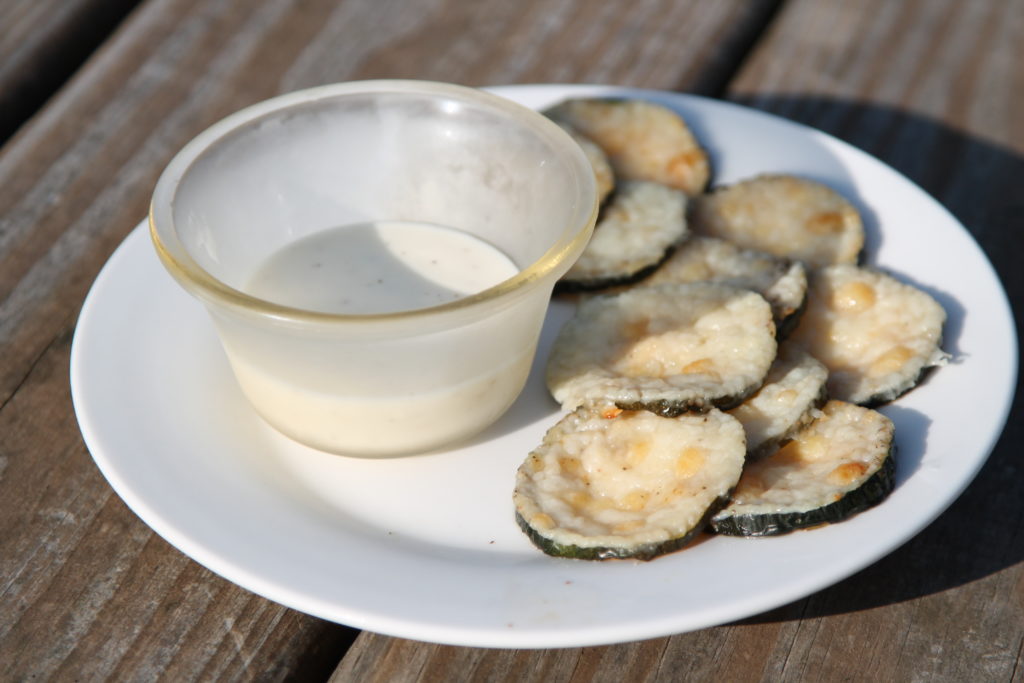 2 medium zucchinis, sliced into 1/8″ rounds
Kosher salt and fresh ground black pepper
1 1/2 cups Shtayburne Farm Sharp Cheddar, shredded
Ranch, for dipping
Instructions
Preheat oven to 400 degrees. Line a metal baking sheet with parchment paper or foil (if using foil, spray lightly with nonstick cooking spray). Set aside.
Slice zucchini into thin slices.
Optional step: Lay out on a paper towel to dry for 20 minutes. Place another rapper towel on top of the zucchini slices and press lightly. This will remove some moisture which will help the zucchini crisp up a little more.
Arrange zucchini in a single layer on the baking sheet. They will shrink during baking, so it's ok if they are touching.
Season with a pinch of salt and pepper. Place some shredded cheddar on top of each slice.
Bake at 400 for 20-22 minutes, or until golden brown on top.
Cool for a few minutes before transferring to a plate.
Serve with Ranch.
Enjoy!