Welcome to Shtayburne Farm!
The Perfect Gift Baskets and Boxes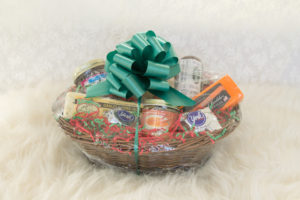 Order an easy gift basket or ship a gift box straight from our store for that long-distance friend!
The only requirement is that you pick the gift baskets up by December 23!!! Gift boxes will be shipped. Feel free to contact us by calling the shop at 315-270-2249 with any questions that you have.
Featured Products
In addition to producing 15 types of artisan cheeses, we also create seasonal products such as gift baskets featuring our products.